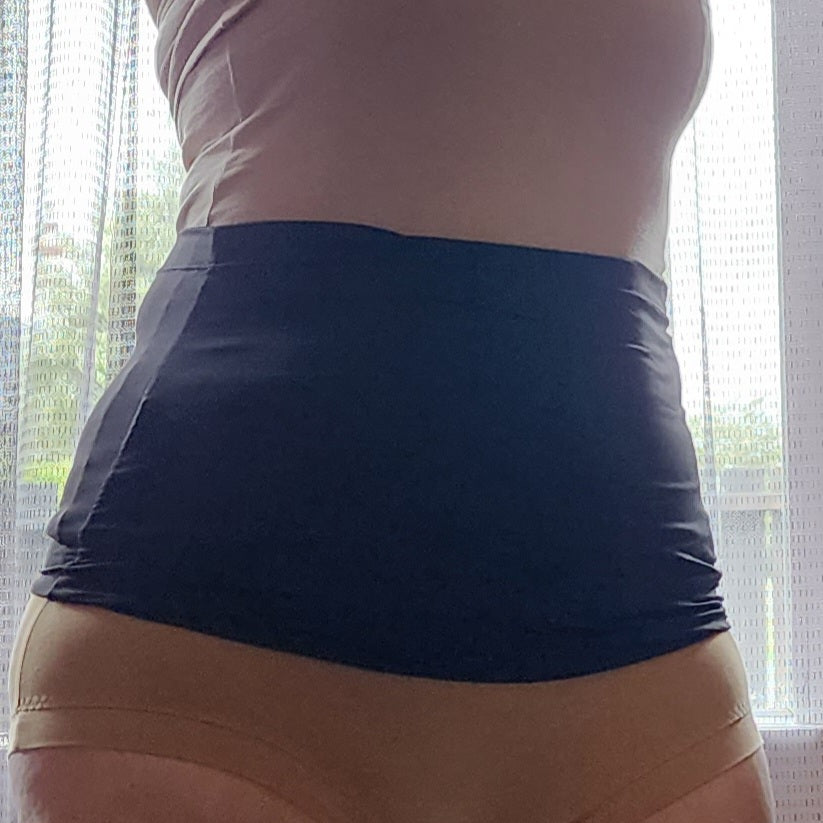 Can I swim with my ostomy?
I can, and do swim with my ostomy, and I love it! I would feel a big loss if I wasn't able to enjoy swimming in pools, at the beach and from our boat with our grandkids following my surgeries.
Can you swim with an ostomy? Once you've been cleared by your medical team, then why not!
Read on for some great tips to help you get back out there and enjoying swimming with your ostomy.
For some, it will feel as natural as it did before getting an ostomy. For others, there can be some anxiety around possible leaks, visibility of a bag, appliance, scars or other body changes. Luckily, there are ways to deal with these concerns so that you can enjoy the freedom of swimming again.
Ostomy swimwear
Can you buy special ostomy swimwear? Of course you can, but you don't have to. You can simply wear whatever you are comfortable with! It may be a swimsuit that supports and smooths the contour of your bag, board shorts, a thong, a bikini, tankini or rash vest. You decide, some brave souls even go commando, if you know what I mean!
Want some support? You can purchase some great, versatile support bands especially created to hold your bag close while you swim, surf or work out. They can be worn either under or over your swimwear and are a great way to enhance confidence. I've popped a link below if you'd like to check these out.
Will my ostomy bag stay on when I'm in the water?
Some bags have better stickability in water, especially warm water, than others. It can be trial and error, but there are some great tapes to help here, if you are worried. I've personally used Brava elastic tape – a type of half-moon shaped, flange extender that works well. Check with your stoma nurse or supplier to see what is available for you.
Feeling anxious or unsure?
Not sure about baring more than usual or feeling anxious about leaks or curious looks? Enlist the support of an understanding friend, or another ostomate. You can be sure that you are not ever going to be the only one feeling self-conscious in your bathers and, if anybody does notice that you have a bag, they're going to be well impressed that you are out there doing it!
Check out these hints for swimmers with ostomies below.
Swimming with an ostomy tips and tricks
Take your first dip wherever you are most comfortable
Wear whatever you feel most secure in
Use a belly band if it will help with confidence
Enlist a friend for company/support
Have a change of appliance on hand in case you need to refresh it after swimming
You may want to place a sticker over the filter on your bag. (I often forget this and nothing bad has happened)
Use elastic tape to lengthen appliance durability in water if required
Ask in online support groups about others experiences with the brand of appliance you are using
Take it easy if you are still recovering – use the water to help you relax and enjoy being weightless
Have fun!
Want to know more? Browse our Everyday Active swim bands HERE Or, if you have any questions, reach out HERE. I love working with people to help them live their life the way they want to.
All the best!
Lisa
Disclaimer: Neither myself or Abdo Empowered provide medical advice. Please consult your medical professional if you have any health queries or before undertaking any new activities.