Regular price
$104.95 NZD
Regular price
Sale price
$104.95 NZD
Unit price
per
Sale
Sold out
Our Hernia Belts and Post Surgical Support Belts are so wearable and easy to adjust.
Belly Bands 2-in-1 Hernia belt is an abdominal compression garment.  Used to support existing hernias and abdominal muscles following recovery from ostomy, hernia repair surgery, hysterectomy, c-section or back injury. Great for any gender, men or women, they are available in black or bisque.  Wear against your skin or over your clothes.
"The hernia belt provided to me post surgery was so uncomfortable and caused leaks. The Belly Band one I have now is great! I can wear it for comfortably for long periods and I worry so much less about my hernia now."
How does A Hernia Belt work?
Applying compression to the weakened abdominal wall will prevent the hernia from popping out further. As a result, this can reduce pain and allow you to go about daily activities with confidence. 
Incisional hernias are very common after surgery.  It is most important to use a binder after any abdominal surgery procedure, including hernia repair. This is important especially in the first six weeks of recovery to promote a good surgical outcome.
Belly Bands Hernia Belts and Post Surgical Support Belts are made in Australia by Belly Bands - Winners, 2021 Best compression garment manufacturer
Belly Bands Hernia Support Belts and Binders are a popular choice because of their flexible sizing, multiple widths, and adjustable compression so they can be used for a wide range of abdominal and back support needs. 
Belly Band Belt Lengths (unstretched):
Petite/Small: 100cm   Standard: 125cm   Large:  140cm or custom by request
What can the Hernia Belt Belly Band be used for?
Abdominal Hernia Belt
Post-op Abdominal Binder
Laminectomy
Back Brace
Exercise Support Brace
Kidney Belt and more
Share
View full details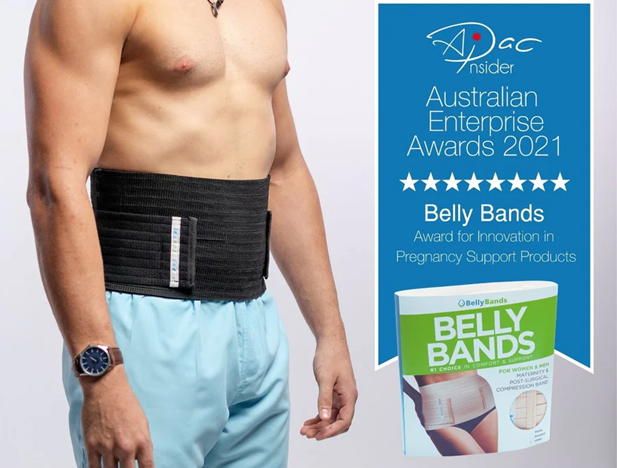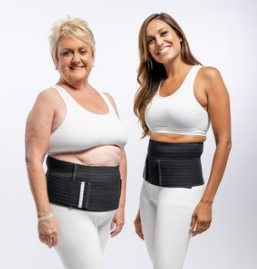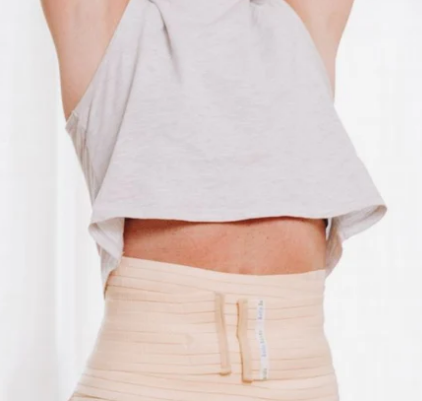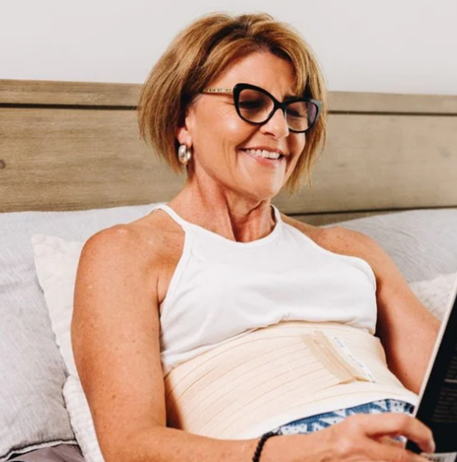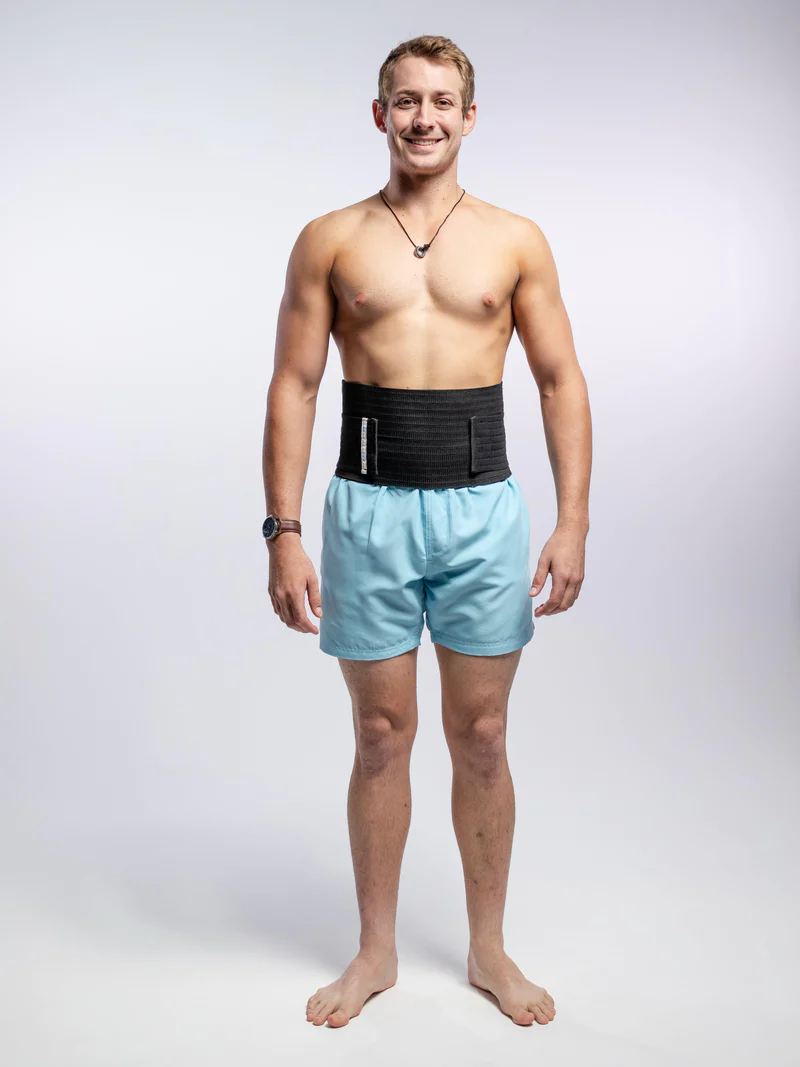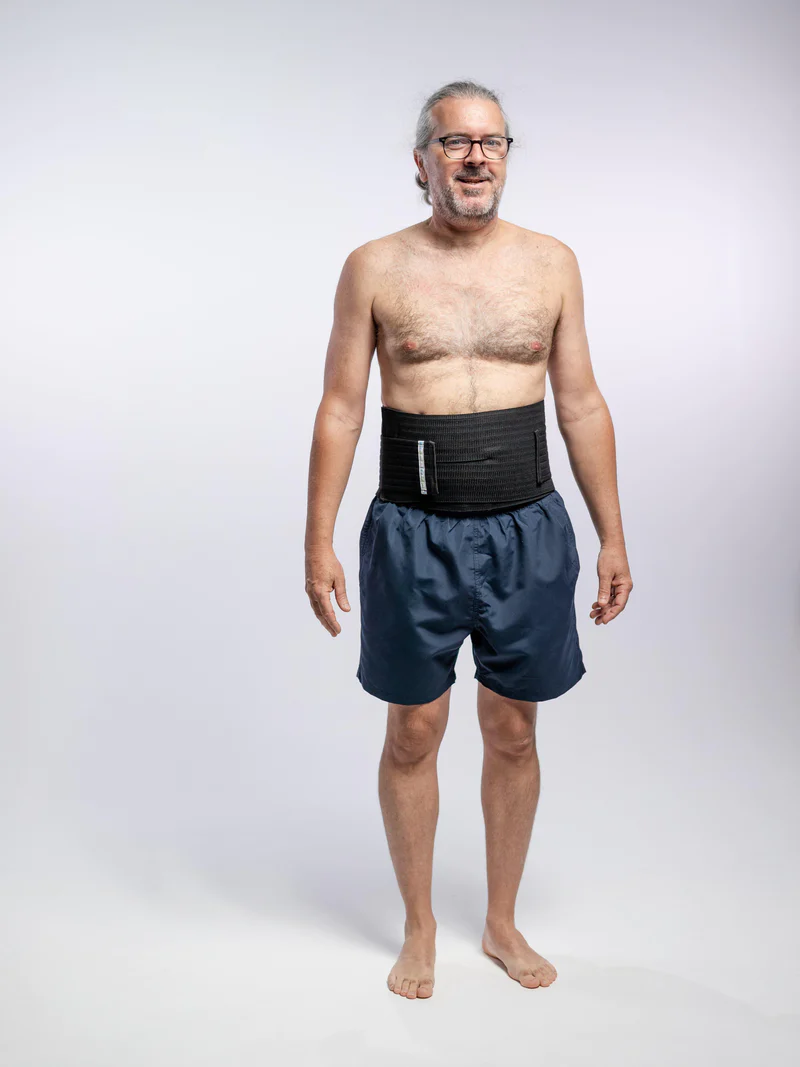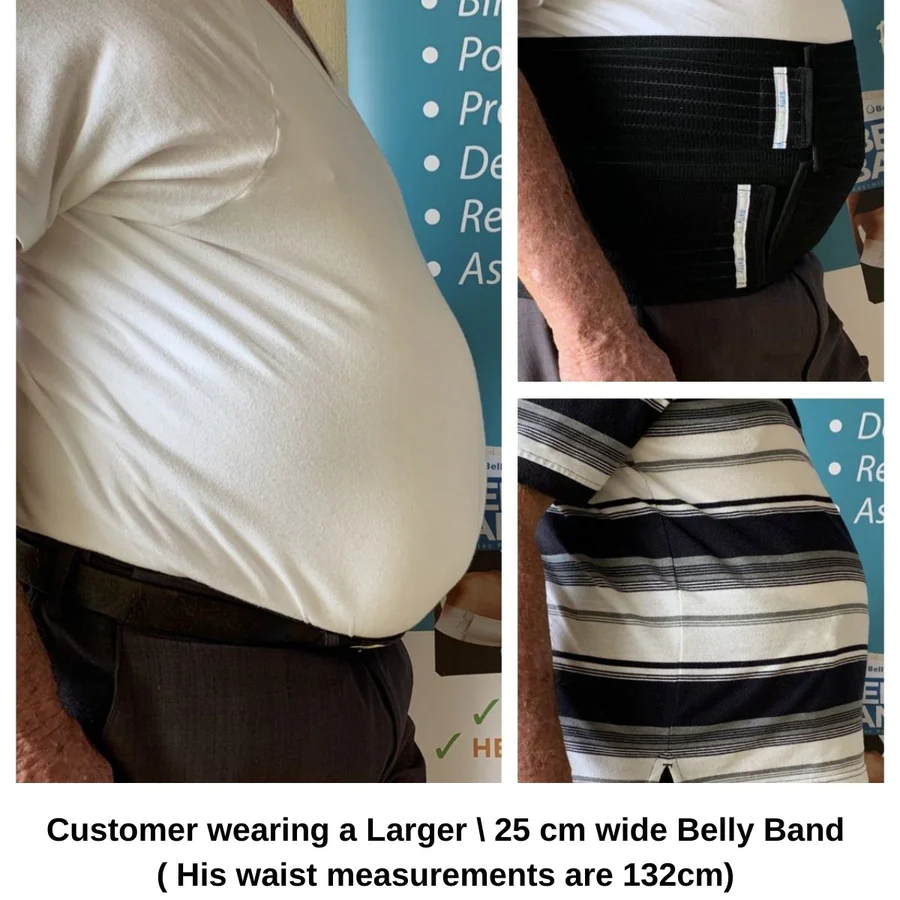 Want To Learn More?
Discover more about our products, and figure out which size will suit you best.